Junior Year (Fall 2001 - Spring 2002)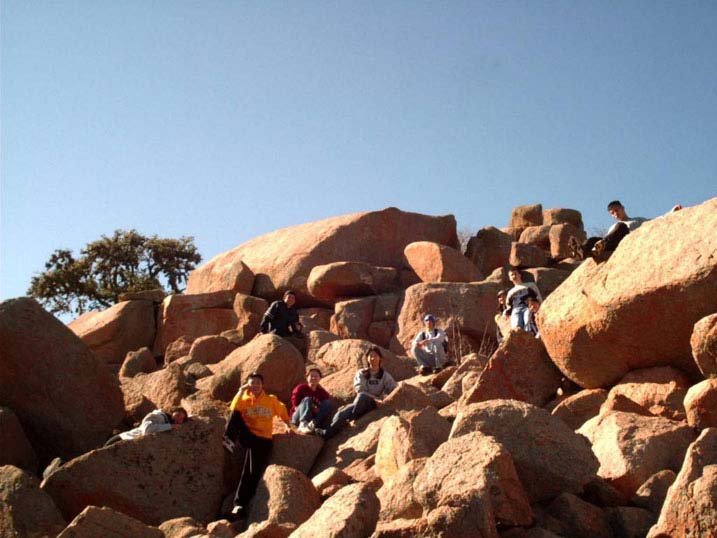 Taken from Enchanted Rock close to Austin, TX.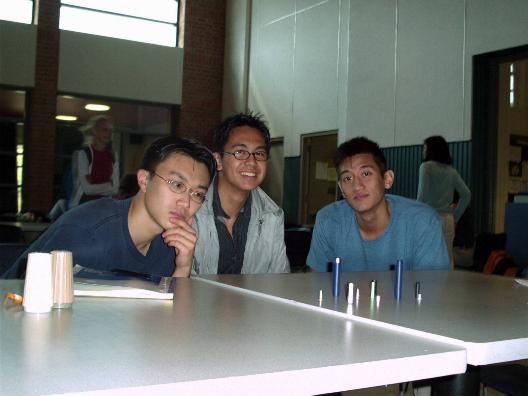 This is what happens when you're off campus and you eat at Sammy's everyday.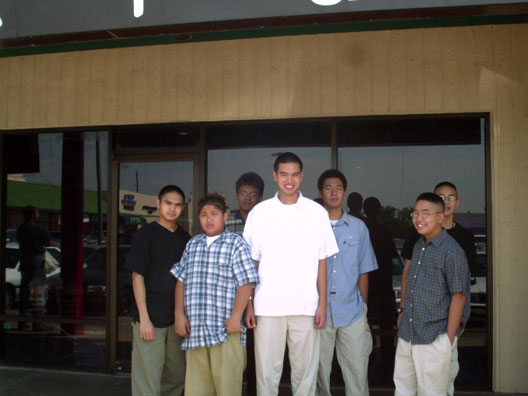 Some crazy thugs from the Philippines.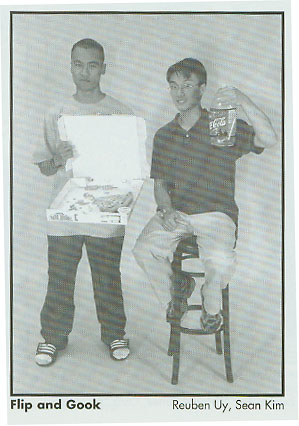 Another racist picture in the campanile...who labels these things, anyway?!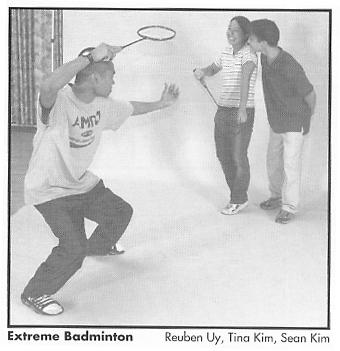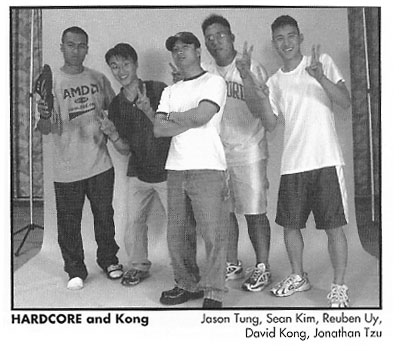 "The Unauthorized Vanilla Ice Biography" and "How to Goodbye Depression."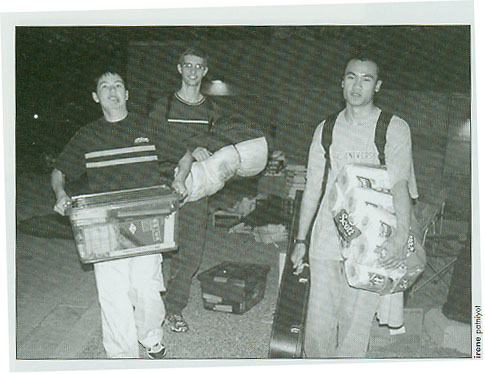 Gilbert "Needs a New Nickname" Wang, Randy "Shoe Nazi" Meissen, Reuben "Homeless"Uy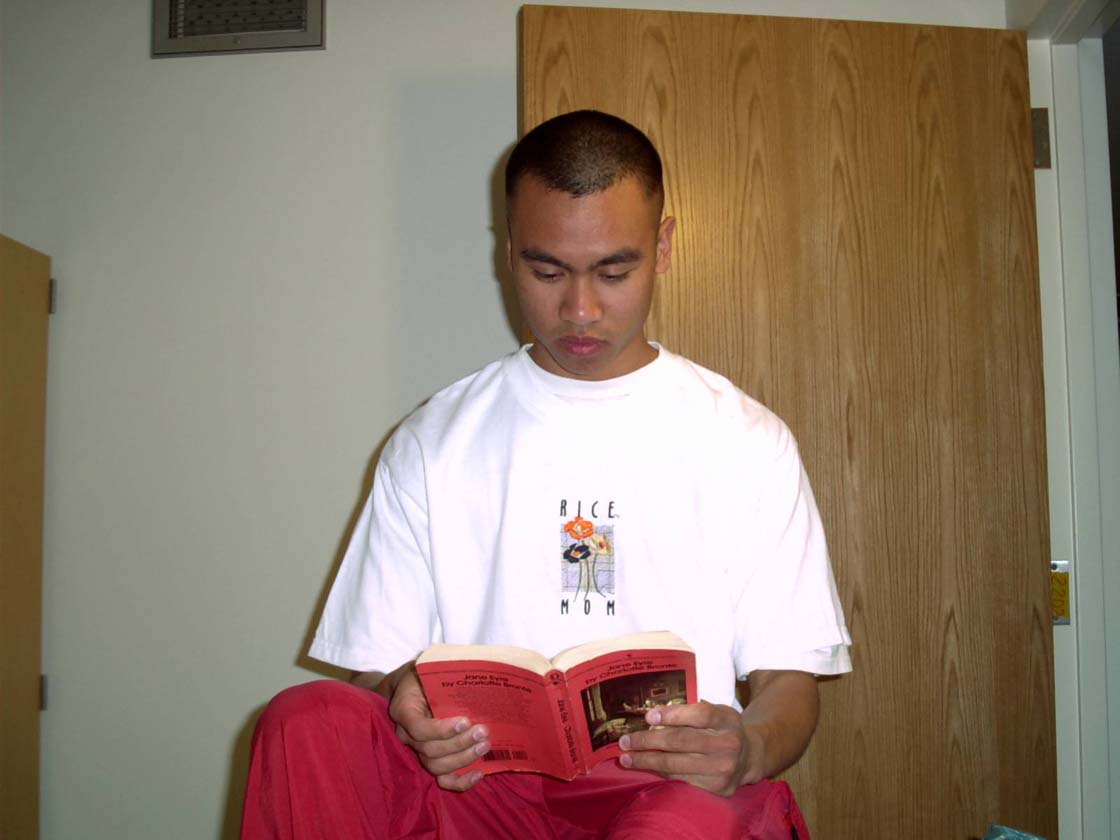 how I spent spring break 2002

Taken after we saw a Dulles Thug in the airport and beat him up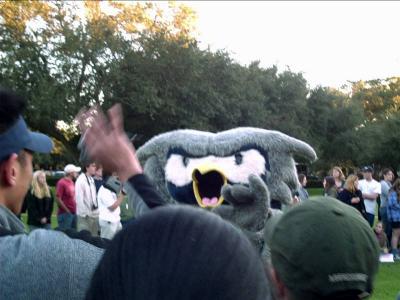 When the Olympic Torch came through Rice, we were there to capture that special moment. Here, Sammy the Owl is pumping us up for the arrival of the runner.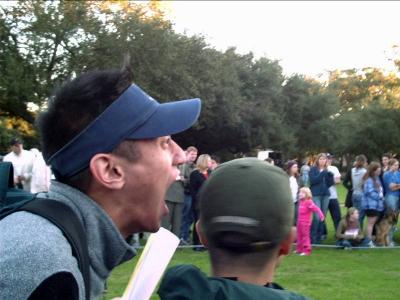 Victor spots the runner and screams loudly into Kong's ear.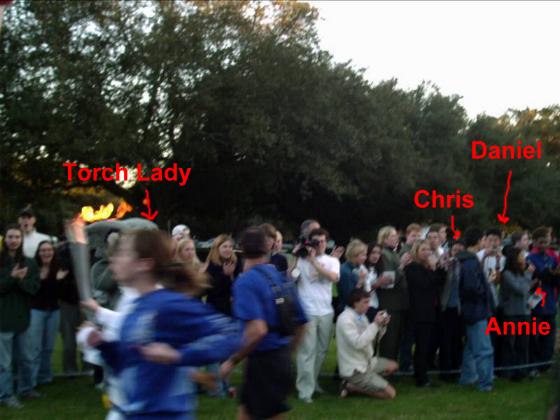 Here she comes!! What the...!!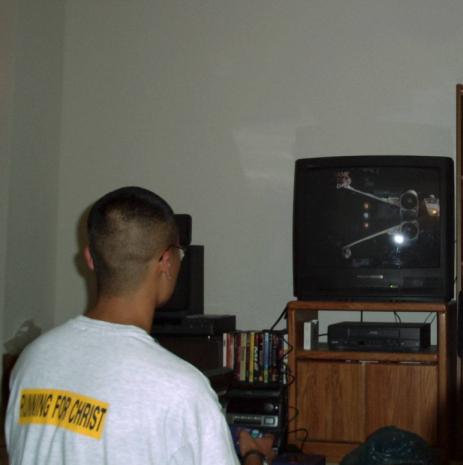 Can't you just see how excited I am as I watch the opening movie for Rogue Squadron 2: Rogue Leader?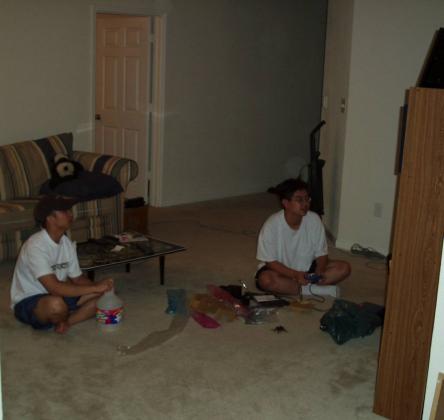 Kong and Steve can barely contain their joy as they play the Gamecube(tm).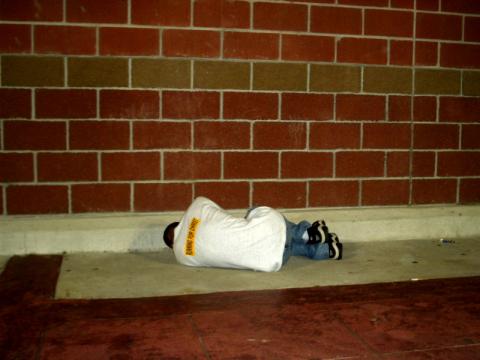 Brrrrr!!!! I had to wait in line outside of Walmart(tm) in the middle of the night to get my Gamecube(tm).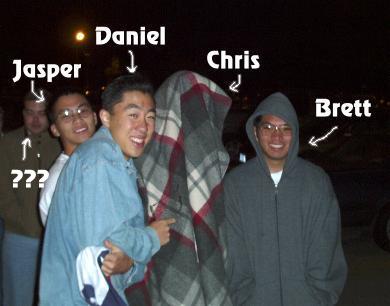 On October 16, 2001, I took the Brown boys to Willowbrook mall at 5 a.m. because AMD was giving out 200 athlon XP processors. We thought we had a pretty good chance...there were about 1,000 people so that's a 200/1000 or a 1 in 5 chance of winning a processor. We had 5 people so technically we should have won a processor. However, stat is a bunch of crock so we didn't get jack-squat.
Real Performance...Right here.. that's what it says inside of the AMD truck... right...they didn't even properly randomize the box of raffle tickets before each drawing.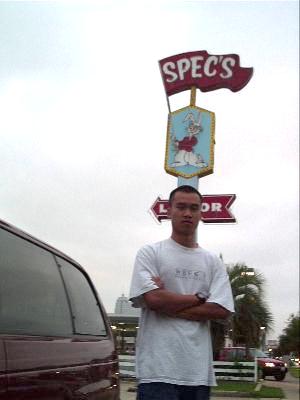 After my 21st birthday we decided to do something wild...something crazy. But instead we went to Spec's, took some pictures and then ate at Wendy's. mmmm, Wendy's....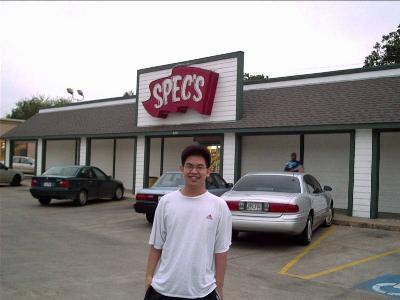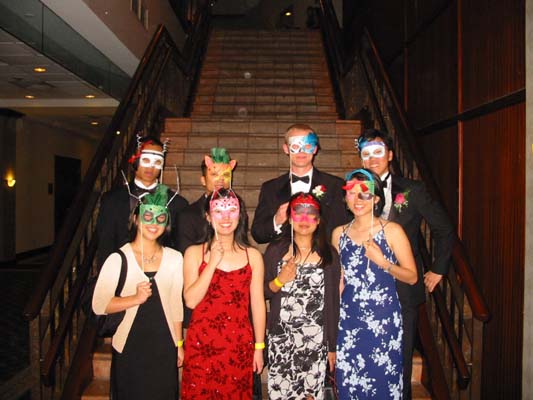 Rondelet '02: This picture was taken after beating up dulles thugs and then we used the masks to protect our anonymity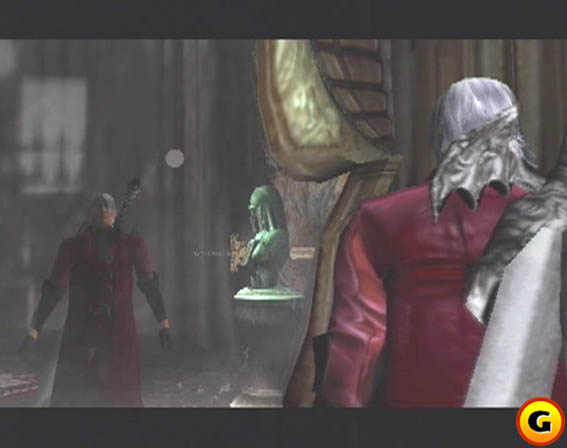 Does this picture convey any hidden meaning to you? if so, congratulations, you're a weirdo!!