Can't Stop Bull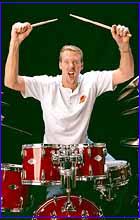 On Thursday, May 10, at Jillian's, the Matt Bullard Fanclub had a banquet in honor of none other than Matt Maloney, er, I mean Matt Bullard. There were buffalo wings, chips, Matt, obsessed Bullard fans, games, and more! It was awesome!!!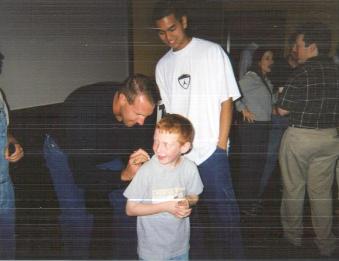 This is Matt signing an autograph for a very excited kid.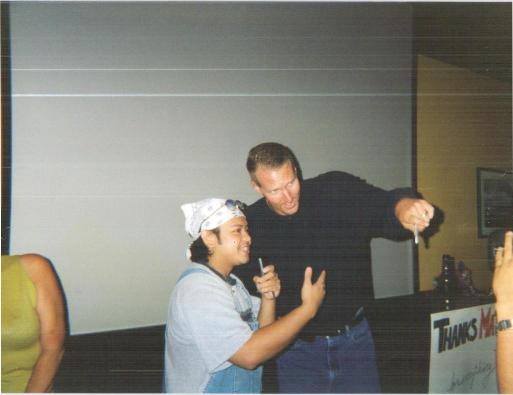 Here, Chris is interviewing Matt in front of a videocamera.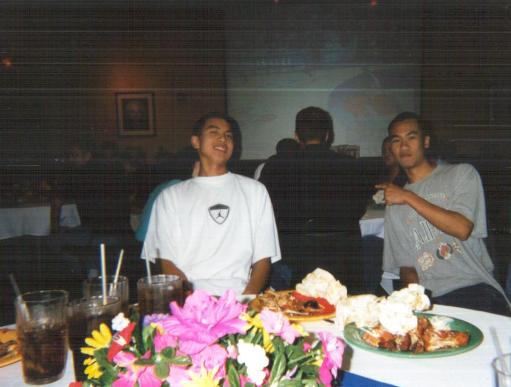 Ryan and I actually sat behind Matt Bullard!!!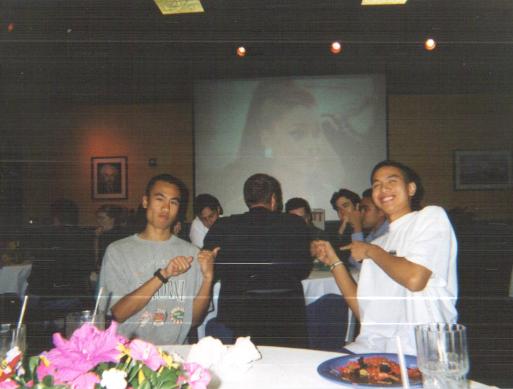 ...then we traded seats.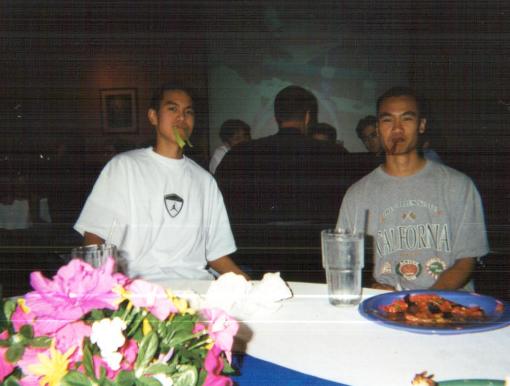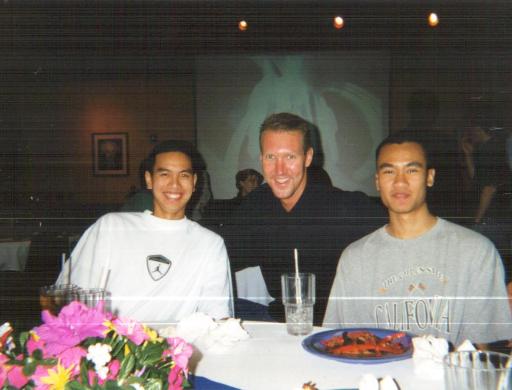 After about 30 minutes, Matt finally turned around and we were able to take a picture with him.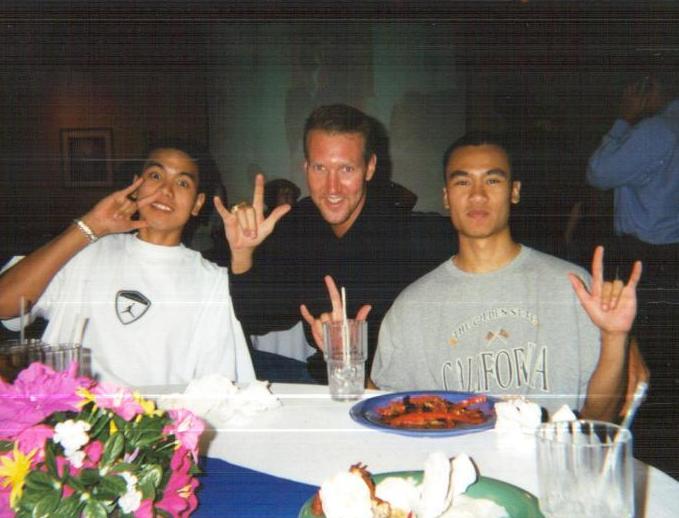 "Get your Bulls up!", as Matt would say.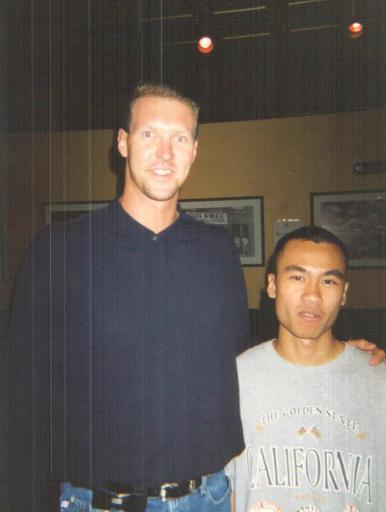 Matt Bullard is HUGE.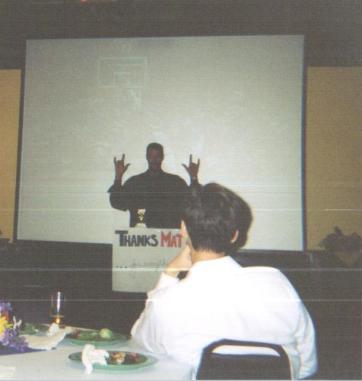 It's Matt accepting his Man of the Year award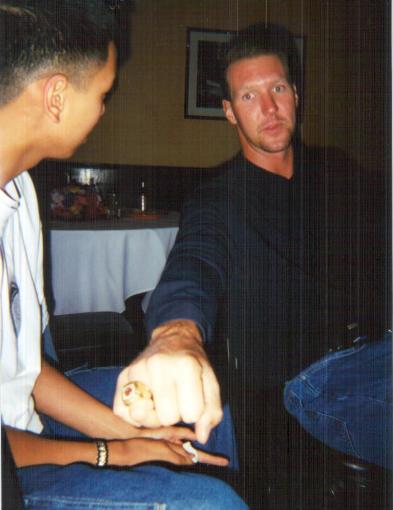 Matt was gracious enough to allow me to get a picture of his championship ring
This is a shady pic of Matt and my brother.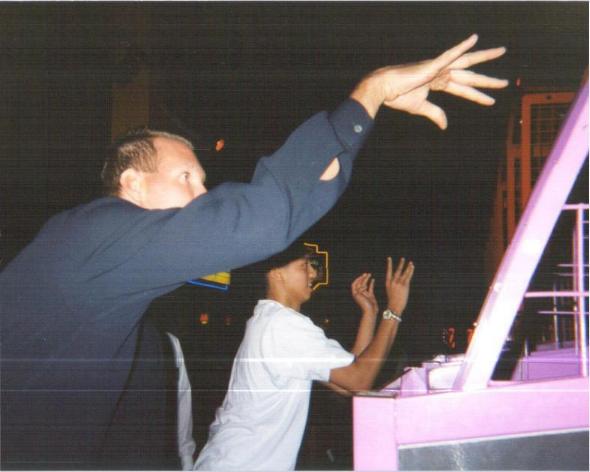 I saved the best for last! Here's Matt doing what he does best: shooting a spherical object into a round hoop with pinpoint accuracy. He destroyed all opposition by an average of about 20-30 points each time. He shows no mercy.