Congratulations Rice Owls!!!
You've truly been an inspiration to us all, showing everyone that you can be a nerd and still be cool at the same time.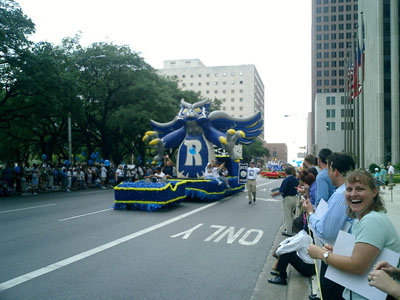 These pics were taken from the Parade downtown celebrating the victories of the Rice Owls and the Houston Aeros.
Here's a picture of the baseball team on a firetruck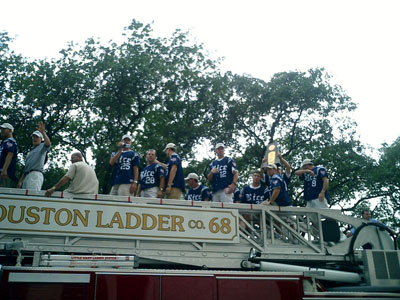 Here's an old man in a golf cart (you can only imagine how fun this parade was)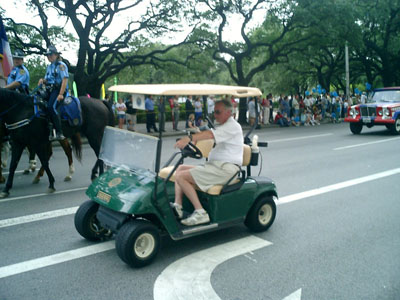 Here's a giant golf ball..i mean baseball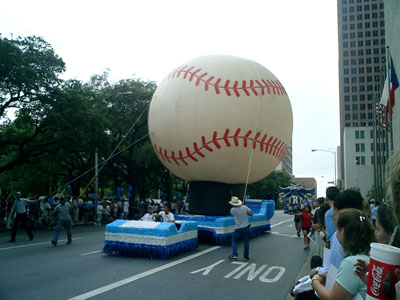 Ok, now it gets a little more interesting... Annie and I were able to sneak past security and take this awesome photo of the backs of several baseball players..awesome!!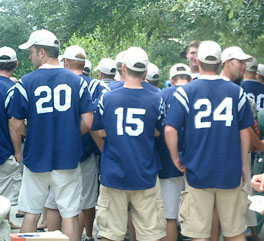 Wow, i got a picture with Enrique Cruz!! I attempted to look as stupid as possible in this picture and it looks like I succeeded.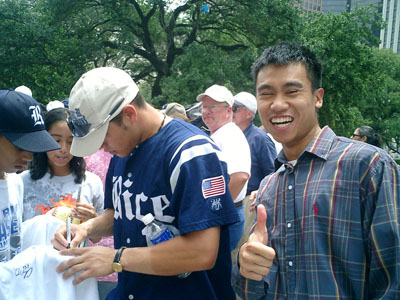 It must've been my lucky day -- not only did I see the son, but the father as well-- it's Jose Cruz (AKA -- THE MAN) being interviewed on TV!!!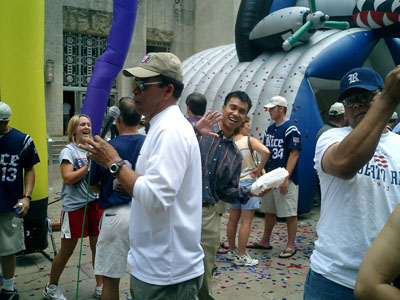 Here're some pictures of other random people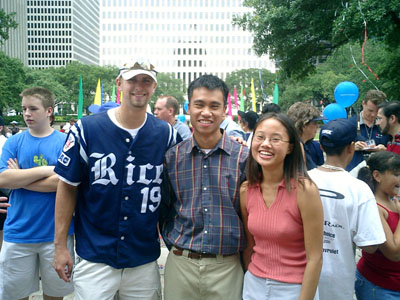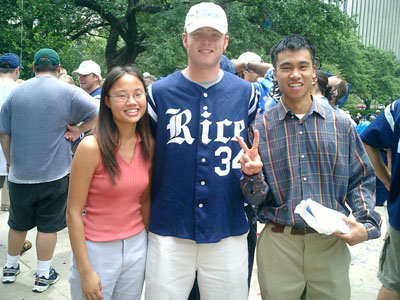 And lastly...in what was a very nostalgic moment for me, I witnessed the Rice Shuttles doing what they do best: clump together and cause massive traffic